Special Note

ROLL LENGTHS_Any claim for short supply will only be considered while
the NEON FLEX is in one length, to prove any manufacturing discrepancy.
*Note that once you cut the roll it will void any claim for short supply of the product.
Troubleshooting Common Faults

Problems
Reasons
Solutions
No illumination
No electricity supply
Ensure LED driver is working
Automatic power protection from the open or short circuit in output of the power supply
Fix the short circuit problem
Wrong connection of power supply
Partial illumination
Using a switching mode power supply
Make it as follows: Don't use switching mode power supplies
Wire connection mistake
Check connections
Brightness of LED is inconsistent for inconsistent
Power overloaded
Replace with a power supply that delivers 125% of current required to power the product
Voltage drop due to exceeding max-in-series limit
Adhere to the max-in-series limit specified on the product page
LED Flickering
Connection point fault
Fix bad connection point
Use a proper LED driver
Replace a new power supply
*Note that should be cut and reconnected with end connectors for installation to avoid defects due to moisture penetration. The steps below indicate are possible way of sealing the end :
Installation steps
Cut the neon flex
First put silicone glue inside
of the plug, and quick connector
then push into the neon flex
Wipe off the excess glue and
wait for the glue to solidify.
[ Important Notice ] LED NEON FLEX_GUIDE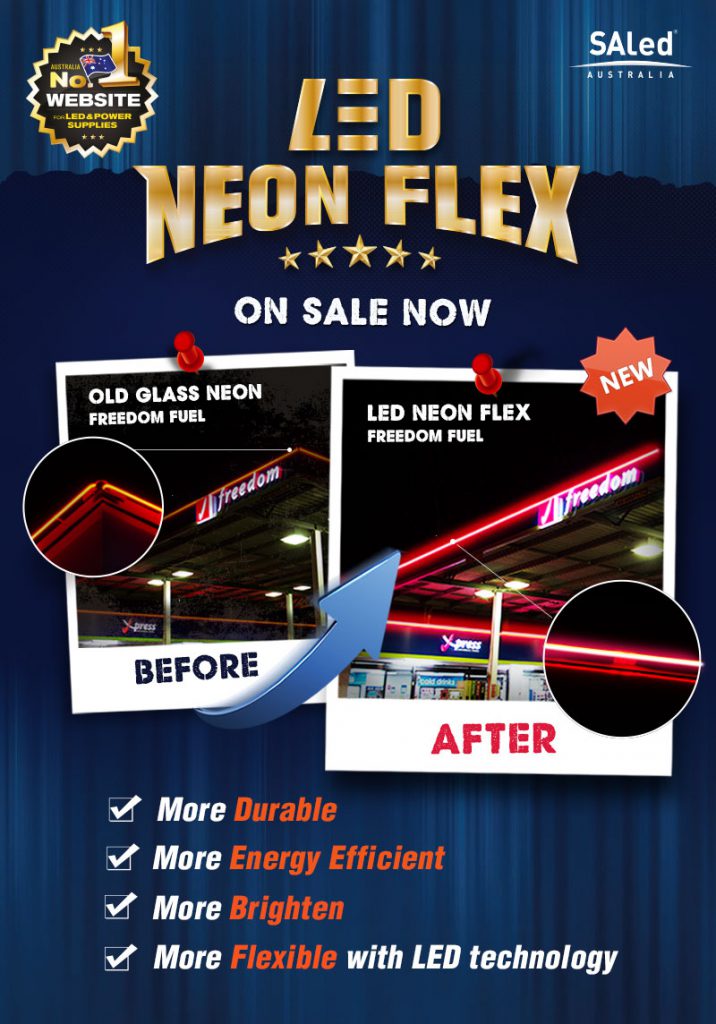 Products Features

How to install LED NEON FLEX
Important Note
Installation Precautions
1. All installation and connection must be conducted by qualified electrician.
2. A 12V DC class 2 power supply unit must be used with this LED NEON FLEX.
3. Disconnect the mains power before installing or servicing to avoid electrocution.
4. For a wet location installation you must seal all possible water entry points including covers with clear silicone.
Dimensions(mm)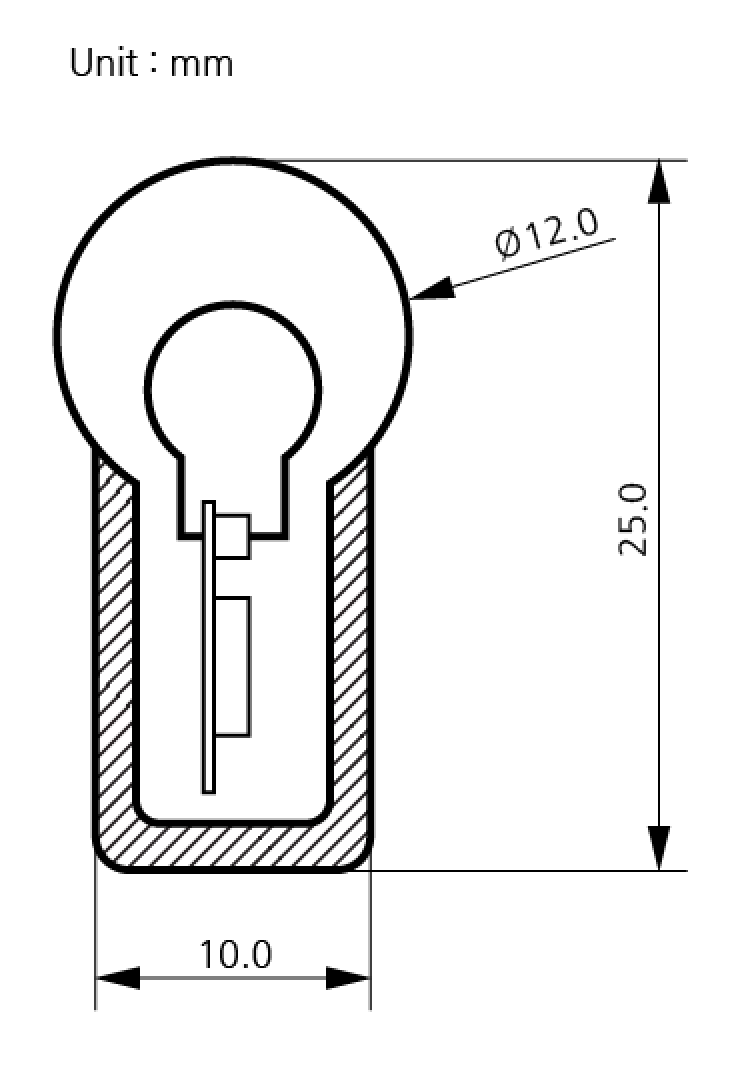 LED CASES